What's the best dating site in Vietnam? VietnamCupid of course.  Just like with the other counties in South East Asia, girls on here are generally eager to meet foreigners.  When going through their profiles you can find that age isn't normally an issue.  There are plenty of girls in their 20s and 30s that are looking for younger and older men alike.  You can tell this by checking out their profiles where it says "Age Preference: Any".  There are some quality looking Vietnamese girls on these dating sites that are specifically looking for Westerners.  The problem with these dating sites though is that you probably don't want to settle down with any of these girls.  There are obviously exceptions to this and I would still encourage you to give it a try if you're looking for a serious relationship.  I always ask myself "what's the worst that could happen?".  In this case, the worst that could happen is you meet a lot of girls and get laid.
Where to Meet Girls
The main reason I'm doing this VietnamCupid review is to talk about how easy it is to find a date.  You will never be lonely here unless you want to be.  If you've ever used a dating site in your home country then you know how hard it is to get an attractive girls attention online.  However, it's nothing like this is here.  These girls are already looking for us westerners and it makes it super easy.  My inbox is full of unread messages after being on VietnamCupid for only a month.  If you're a decent looking guy then they will actually message you first!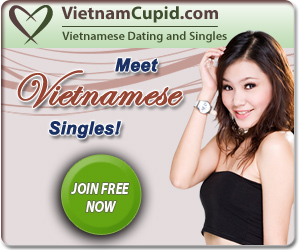 The easiest way to meet girls is online.  Meeting a girl in public in most places in Asia is usually a little bit awkward.  They are very shy in Vietnam in general and cold approaching them doesn't work nearly as well as it does in the West.  I surely wouldn't pass up an opportunity but your best bet is either on the web or through social circles.
Fake Accounts  – Is it a Scam?
There aren't too many fake accounts on Vietnamcupid but as with all online dating sites, you'll have to deal with a few of them at the least.  This isn't such a big deal.  You'll quickly figure out if it's a guy behind his computer having some fun or if it's actually a Vietnamese girl.  A basic rule is that if it's too good to be true then it probably is.  I try to follow this rule everywhere I go and it keeps me out of trouble.  Their security stays on top of these issues so do us all a favor and report a fake account if you spot one.  Don't be so gullible to get scammed by someone in Vietnam that's speaking their second language.
Quality on Vietnam Cupid
The quality of girls on VietnamCupid varies significantly just like everywhere in
the world.  The majority of these girls are average in the looks department but their personalities usually make up for it.  This is the true beauty of Asia is particular.  Average girls here are thin, cute, and have plenty of personality if you get them to relax a bit.  This is even more true in Vietnam in my personal experience. There are tons of pictures and most of them have a short bio.  One thing about the bios, though – they are usually full of shit.  Most of them say the same thing and it's fairly generic which tells you nothing about them, go figure.  Go ahead and chat them up to lock in a date because these bios don't tell you anything real about them.  I have a great story about a girl I met in Vietnam if you download my E-book, you'll end up getting an email about this in the 'Pipelining' email.
Should you Get the Paid Version?
Absolutely.  I say this without hesitation.  Getting the paid version will allow you to message the "premium" users on the site that receive too many messages.  These are usually the highest quality girls that you want to talk to.  Another great reason to go for the paid version is so your messages aren't limited.  You are limited to one message every 15 minutes with the free version.  This is a HUGE hassle.  Instead of spending weeks trying to contact all of the girls on VietnamCupid you can sign up for the paid version which is fairly cheap and well worth it.  You can then write up a generic message and send it to every girl on the site within the same day.  This allows you to hit the ground running.  Every country I've been to I've signed up for the paid version of the best dating site I could find.  Success rate of getting myself a date = 100%.
Paid
Send unlimited messages
Advanced search functions
Best way to find yourself a girl!
Platinum is cheaper than Western Date
Unpaid
Severely limited search functions
1 message per 15 minutes
Girls think you're poor (BAD)
No way you don't like the Vietnamese girls, but if you're interested in Filipina's instead, check out our Pinalove Review.