Here's my honest review of AsianKisses.de and my experience using the site….
Life can be quite lonely for a bachelor, especially those who have to travel a lot and move from one country to another….like myself, who works for an energy company that has offices all over Asia. In the last five years, I have been transferred to three different countries; Vietnam, Thailand and The Philippines.
Staying in a foreign country with a culture that I'm not familiar with and people who mostly don't understand my language, meeting women and dating was a struggle for me. Let alone meeting a nice girl that can relate to me, just making new friends is already difficult enough for me. It seems that my best chance to meet Asian girls is only in nightclubs or girly bars. But everything changed after I decided to try online dating in Asia.
Since it was my first time using a dating site, I decided to choose those that offer free membership. After looking for a while and trying a few different sites I finally joined asiankisses.de, a free Asian dating site that gets a lot of positive reviews. From my little research I also found out that even though it's still relatively new, it has already become the 2nd best Asian dating site today. The only Asian site that seems to be better is asiancupid.com, which is a paid site. You can see my review of asiancupid.com here.
Registration
The registration process is really simple, with just a few easy steps I already became a registered member and ready to explore the site. In the beginning of the process you will be asked to fill out some basic information about yourself, including your date of birth, your hometown, the country where you're currently living in. Since it is totally free, there is no financial information required, so you don't have to worry about your financial info being stolen.
After you confirm your email address, the next step is you will be asked to submit more information, mostly about your overall appearance, including height, weight, skin color, hair color and eye color, also whether or not you're a smoker or drinker. Furthermore, they also ask about your marital status, occupation, whether you have children or not, and education level. You are also asked to submit your photo and write your own introduction.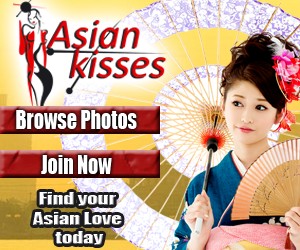 Exploring the website
As soon as I became a registered member, I started to explore the website and looking for the girls. I was amazed knowing that there are thousands of women from all over Asia can be found on the site, some of them are even Asians who live in the West.
The search function in the site is so easy to use, with just a few clicks I could get a lot of recommendations of Asian women who met my requirements. You can set your requirements based on territory, physical appearance, education, interest, and others. The more requirements you submit the more accurate the results of your search. It will make it easier for you to sort out the 'candidates' and finally choose a few to contact.
The members
As said above, there are thousands of beautiful Asian women being active members on this site who live in various Asian countries as well as in the western countries. These women came from different backgrounds with different interests so no matter who you are, you will likely find someone that you can relate with.
Many of these women are looking for long term relationships, so they are really serious about looking for that special someone. The great thing is that asiankisses.de also supports the idea of making friends. This makes it possible for you to find women who are just interested in having relationships with no real commitment.
Furthermore, many women on this site are actually looking to meet Western men, some of them even ready to move to the West. In fact, about half of the women I met from asiankisses.de actually initiated the conversation with me. I have met so many beautiful Asian women since I was in Vietnam, Thailand, and now Philippines, all with no strings attached. My recent experience is that I met this gorgeous Filipino on the website – this time I initiated the conversation. She turned out to really like a tall Western guy like me, we went out on a date and we ended up spending night together in my apartment. I think we will still be seeing each other for a while.
Overall, I can say that so far my experience using the asiankisses.de has been really positive. If you are looking for a legitimate Asian dating site that offers free membership, asiankisses.de is definitely a great choice.